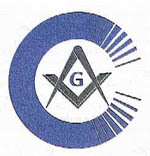 HISTORY OF THE ACGL
By Decree of the Most Worshipful Grand Master of the United Grand Lodges of Germany-Brotherhood of German Freemasons (hereinafter called "VGLvD" or "VGL"), and by authority of a Patent dated the 29th day of September, 1962 (5962 A.L.), the American Canadian (Provincial) Grand Lodge, AF&AM, (hereinafter called "ACGL") was duly constituted and established by appointment of Brother Peter Marius Rasmussen as the designated Right Worshipful Provincial Grand Master named therein, which Patent was presented to him during the Annual Konvent (Convention) of the VGL held in the Paulskirche (church) in Frankfurt am Main on the same date.
By Decree of the Grand Master of the VGLvD dated 23 October 1970, this Grand Lodge was declared to be an autonomous, constituent Grand Lodge within the VGLvD, and a new Patent attesting to such status was granted and issued at the Annual Konvent of the VGLvD held on that same date.
In accord with the terms of said Patent, the American Canadian Grand Lodge is an integral part of the United Grand Lodges of Germany and is guaranteed all rights, privileges and responsibilities as set forth in the Magna Charta of German Freemasonry of 1958, as subsequently modified or amended. The right of representation as one of the constituent Grand Lodges within the United Grand Lodges of Germany, as well as the right of each constituent ACGL Lodge to voting rights within the VGLvD, is set forth and guaranteed within the Magna Charta.
---
HISTORY OF MORELIGHT # 874
By authority of the Charter granted by the United Grand Lodges of Germany on 29 October 1960, this Lodge was accordingly formed as a just and duly constituted lodge of Freemasons, bearing the name Morelight, AF&AM, and numbered 874 on the Rolls of the United Grand Lodges of Germany
---
All of the above information can be found in the Code of the ACGL and in the by-laws of Morelight Lodge
---